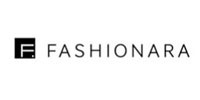 Fashionara coupons & Today offers
---
---
Fashionara promo codes for Monday, August 29, 2016
Why Fashionara?
It sometimes gets irritating when a person has to visit different websites to acquire products that fall under one category. As an example, if a person wants formal clothing he must visit one website for a nice shirt, then another for a tie, and yet another for a nice sharp pair of brogues.
What if there was one site though, which satisfied everyone's every fashion need, whether it be a man or woman. That's where Fashionara.com comes to play. If you can wear it, Fashionara.com has it, be it sunglasses, watches sarees, etc. the website has a wide range of brands, both domestic and international, present; they are all compatible with Fashionara products.
Fashionaras offerings
As mentioned, Fashionara covers a wide range of products for both men and women. The store has a large variety of international products as well, so much so that they have a separate store category just for international brands. These brands are quite well known, such as Lee, Tommy Hillfiger and Levis. The company prides in its social media presence. It has a very popular Instagram account that is updated on a regular basis; the website dubs this account as Café F. Not just that, but the website also offers a range of home products like kitchen items, so that the customers are not just limited to looking good themselves but can also beautify their surroundings with Fashionaras "Home Fashion" range. Fashionara coupons will give you the chances to save your money a bit.
Fashionara and its customers
In case customers are doubtful as to what a product looks like on a person, the website offers Lookbooks, which are basically photo shoots of people wearing their products. These Lookbooks are updated whenever the website releases a new fashion line (which depends on the season). The best part about the website is that it has discounts ranging from 20% to 90% off very often, apart from the Fashionara coupon codes and Fashionara discount coupons. These discounts and clearances occur very often and are carried out in the form of regular sales/events. These events are held brand by brand, and depend from product to product.