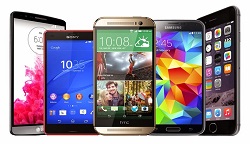 Mobile Cases coupons & Today offers
---
Mobile Cases promo codes & discount coupons
Order the Best Mobile Cases at Discounted Rates from Coupondekho
Mobile cases are the most important and mostly sought after mobile accessory, especially if you are carrying an expensive set. There are different types of mobile cases available at present, with different makes and indifferent brands. The price of these cases also varies from each other depending on the design and material used. In case you are looking for a variety of options, then the online stores would just be the perfect option for you. Don't forget to visit Coupondekho to avail the best discount offers on the mobile cases.
What makes Coupondekho special?
Coupondekho is one of the very few portals where we have discount coupons from some of the best online stores. Here you can find discount coupons and offers on mobile cases for all the leading brands of mobiles namely Nokia, Samsung, Sony, Apple, Panasonic, Lenovo, LG, Vivo, Oppo, Micromax, Blackberry and many others.
What you can expect from this portal?
Get deals from the best Portals
At Coupondekho, we have discount coupons from some of the best online portals which sell different types and styles of mobile cases from several brands. The top online portals we deal with are Amazon, Ebay, Flipkart, Shopclues, Snapdeal, Chumbak, Printvisa, Coverscart etc. from where you can get your desired mobile cases in pocket-friendly prices.
Buy quality cases from best brands with us
When you are shopping through our portal, you can be rest assured to get high-quality products from the best of brands that manufacture mobile cases. From Flipkart you can shop cases of SmartBuy, Noise, Samsung, Lenovo, HTC, Printvisa, Zapcase, DesignGuru etc; from Amazon brands like Wow Imagine, Amozo, Spigen, Golden Sand, Kaira, FOSO, iPaky; from Snapdeal covers of brands namely DMG, Fuson, Envy, Woodpecker Prints, BuyFeb and Saira; from Ebay you can get cases of Transparent, SWAGMYCASE, Amzer, Spigen, Clarks, Aldivo, Renowned; from Chumbak brands such as A-Focus, Aadia, 32nd, 1M, 2010Kharido, Cell Armor, Cool Mango and many others.
So, if you are planning to buy mobile cases from online stores, make sure to visit Coupondekho for availing the best discounts and offers!