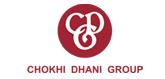 Chokhi Dhani coupons & Today offers
---
Chokhi Dhani promo codes & discount coupons
Get acquainted with the beauty of Chokhi Dhani Village

From the last many years Chokhi Dhani has been a mere concept and effort to bring the culture, tradition, life, and colours of Rajasthan to life. Tourists from all over the world come here to experience the splendor, charm, and beauty of the unique and attractive culture of Rajasthan. They excel at delivering the picture of real Rajasthan with its Bani Thani art, Dipak walls, performances, food, customs, traditions, costumes and every feeling that is associated to Rajasthan.
Chokhi Dhani at Jaipur
This is a resort that is known for its luxurious accommodations and is associated to the culture of Rajasthan. Situated on a vast area that lies in the outskirts of the city. People get the vibe of real Rajasthani Village that has the provisions for all modern day facilities. A five-star hotel that has cottages of royal splendour, suits that looks like mansions. The food, folk dance, village fairs, camel rides, puppet shows, fortune telling, shopping destination, infact it is a world of it's own. A mini Rajasthan.
Dining at Chokhi Dhani Village
The food that is served at Chokhi Dhani Village is mouth-watering and beyond words of praise.
Sangri - In this dining hall food is served to you on a leaf. It is famous for its delicacies that are of Rajasthani origin.
Chaupad - This dining hall is renowned for its shape and structure. It looks like Chaupad Jeeman Ghar, which means that the paths are joined together in the center. Four rows come together and meet at the middle. One can enjoy Bati Churma(a traditional Rajasthani dish) here that is immersed in ghee(one hundred percent pure)
Gorbandh - A dining area that is open and lies in the ground, which is semi-circular in shape. Enjoy the drool worthy curries that have the rich taste if Rajasthan along with other dishes.
Royal Fine Dining - The name speaks all about it. You get the feel, ambience and treatment as if you were a King or Queen. The guests enjoy the performances while having their meals served on silverware.
The attractions of Chokhi Dhani
As Chokhi Dhani is located in most parts of the country, they differ from one another in attractions and amusements.
Podiums are made out of thatch and bamboo. One can enjoy the Rajasthani dances performed by both men and women. Live music, the decorations, ambiance, use of clay pots, lamps, wall art and the clothing of the performers make it even more exciting.
Singers belonging from the rural parts if Rajasthan sing their lore and entertain the people staying at Chokhi Dhani.  One can enjoy the cart rides. Your children will have the time of their life by riding the camels, bullock carts and horses. Magic shows, puppet dance, fire acts, and many other things are present at each Chokhi Dhani Resort to entertain the guests.
Deals and Offers at Chokhi Dhani
Select the place that you have been planning to visit. Be it Sonipat, Pune, Jaisalmer, Chennai or Rajasthan. Go to their website and you will be greeted with unbelievable deals and offers. More than often prices are dropped for more and more number of tourists to come and enjoy the first-hand Rajasthani experience.  You can book a weekend or an entire week of fun at Chokhi Dhani by simply logging into their website. For more information, dial +91-9982322220.
Almost all the major cities of India have luxury resorts but here at Chokhi Dhani you get something way more than that. The richness of culture, heritage,art and tradition is something one can't miss out. Chokhi Dhani Village aims at taking care of their guests in the most royal and extraordinary way.