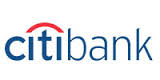 Citibank coupons & Today offers
---
Citibank promo codes & discount coupons
Citibank with lots of offers for credit card and debit users
The debit and credit cards have become very popular options to us. By using these cards, we get better shopping experience. Whether we are shopping for products online or offline, we can use this type of cards. However, to attract several customers, the banks have started giving lots of offers to these card users.
Enjoy more offers with your Citibank cards-
Citibank is also presently providing several offers to Visa platinum card or debit card users. You may also try to avail Rewards Credit Card for gaining more reward points, which are beneficial for your online shopping. Redeem your points and enjoy more attractive deals as a shopper. For instance, while you have invested minimum Rs125 for apparel or any other thing, you will get 10 points. There is also a rule that after activating the card, the users can have 2,500 points. Thus, while you make a deal at online stores, you have a chance of saving money by using your Citibank card.
Those, who own Citi Debit Cards, will enjoy the highest advantage in 2018 as the bank is celebrating twentieth anniversary of these cards.
Watch movies and get entertained with Citi offers-
Movie lovers, with Citibank debit card in their pockets, have good news in this year. Visit the site, BookMyShow, and get one ticket free for purchase of every ticket. However, to have this offer, you have to purchase minimum 2 tickets. Thus, it is easy for the movie watchers to book more tickets at a lower price. You have to know the validity and other details of this offer while purchasing tickets.
Reserve flights and hotels at a reasonable rate-
The travel enthusiasts may also book flights using Citi debit and credit card. Cleartrip, Golbibo and MakeMytrip are the main platforms, where you can get this offer. While booking domestic hotels from Golbibo, you will be able to get 40 percent cashback. Similarly, you have a chance of getting Rs 1200 as cashback offer when you are booking domestic flight. This offer is applicable on every Monday, and the first few customers can be lucky to grab it. The card users have also a chance of grabbing 30 percent cashback while reserving international hotels. This offer gets activated on every Saturday.
Citibank balance transfer offers
Balance transfer helps you in consolidating debt simply with the shift of present balance amount from higher interest to that of lower APR card. You can save your money on the interest while consolidating balances (high-rate interest percentage). 
Citibank offers just for food lovers-
Foodies can visit their preferred restaurant and get discounts on the foods that they have ordered. You may get up to 15 percent discounts on foods. Whether you love Chinese food or an Italian one, you can save your money as a Citibank Credit Card user. Kinbuck 2, Mughlai Junction and Teddy Boy are the main destinations, where you will avail these offers. Moreover, you will also get Dominos and Pizza Hut offers using your Citibank cards. 
Save with your mobile recharge-
Mobikwik users can get a chance of grabbing Rs 250 cash offer. Recharge your mobile and your Citibank cards will help you to get back a part of your money. Moreover, while paying bills online, you have a chance of saving money.
Thus, your online shopping becomes more amusing with lots of Citibank debit and credit card offers. At Amazon, Flipkart, Ebay, Jabong and other platforms, these credit card offers are applicable for buying various products, like laptops, jewelry and many more.