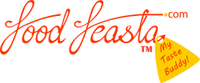 FoodFeasta coupons & Today offers
---
FoodFeasta promo codes & discount coupons
FoodFeasta – Savour Top Class Delicacies at the Comfort of Your Home!
Are you someone who loves to much on snacks and delicacies? In case you are the one we are talking about it is time for you to smile widely! Regardless of where you stay, Food Feasta, an online site brings to you delicacies from every corners of India. Whether you are longing for sweets, dry fruits, chocolates, candies, namkeens, beverages or regional delicacies, you can get them all fresh at your doorstep by Food Feasta. Yes! You heard it right! Now sitting at any corner of India you can taste the religious delicacies prepared in any other corner of the country. For getting more info go through this page in detail.
How Food Feasta works?
Ordering your sweet and snack products on Food Feasta is extremely simple and quick. All you need to do is place the order using the FoodFeasta coupons and get the order delivered to your doorstep easily in a discounted price. When you place your order with the Food Feasta, your order gets immediately placed to the real producer. Once your item has been prepared fresh, it gets shipped and delivered to your location in 1-3 days. Food Feasta takes care of the freshness and taste of the product by maintaining hygiene alongside.
What are the varieties available?
Want to know what you can buy at Food Feasta in a reasonable rate by using the FoodFeasta promo code? Find out below the items offered by Food Feasta and get inspired:
Sweets – Burfi, halwa, laddoo, louj, patisa and petha.
Namkeens – Bhaji, dal namkeen, dry fruit namkeen, mixture, sev/bhujia and snacks.
Chocolates etc. – Candies, chocolate.
Dry fruits – Almond/badam, cashewnut/kaju, dry fruits snacks, figs/anjeer, pistachio/pista, saffron/kesar and walnut/akhroat.
Bakery – Cookies
Siders – Pickles, chutney/murabba and papad.
Beverages – Fruit juices, cold pressed and traditional Indian flavours.
Top class brands
Food Feasta cares about your preferences and tastes more than anything and that is why it brings nothing but the best delicacies from the top renowned specialists. It has come up with ample number of brands to serve all the brand conscious people at a special FoodFeasta discount. Some of the popular brands the website has tied up with are-
Amee Enterprise
Kanhaiya Sweets
D'nature Fresh
Karachi Bakery
Mili
Nita Mehta
Azad Sweets
Panchhi Petha
Royal Choice
Meghraj Sweets
Chaina Ram
Nestle
Ratan Sev Bhandar
Paperboat and many more.
What to choose for-Indian or Imported?
Confused as to which one to go for- Indian or imported food stuffs? Try both of them by redeeming the FoodFeasta discount coupons as you will be enthralled to find out that both these types of sweets and foods have been made perfectly to enrich your taste buds making you want for more food. You will get the international products in a much lesser price if you avail the discount coupons.
Your taste matters
Food Feasta ensures you get the best of each taste moods that you have, be it salty, sour, hot and sweet, sugar free, bitter & sweet and sweet & sour. All types of snacks and beverages you can order from this site whenever you feel to munch on them. Avail the FoodFeasta coupon code to get your favourite lip smacking sweets and snacks at a low discounted price.
Trouble-free payment
The mode of payment on this website is kept very simple and trouble-free.  You can pay through your debit and credit cards without any inconvenience. So, now you can purchase your favourite items only from Food Feasta by using the FoodFeasta voucher coupons and pay through Food Feasta Paytm or Food Feasta PayU.
With Food Feasta at your service, you can expect timely prompt delivery of your order in between 24 to 72 hours. The products are delivered to you fresh and are shipped in a less time period depending on your order location. To make sure you get the best of FoodFeasta deals, keep a watch on the FoodFeasta offers today for special offers and much more. So it's time to relish your taste buds with world class delicacies!