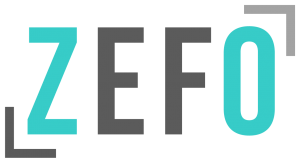 Gozefo coupons & Today offers
---
Gozefo promo codes & discount coupons
Zefo – The Platform for Buying and Selling Used Goods!
Zefo, the new name for buying and selling used goods in India is doing wonders with their exclusive range of services. No matter whether you are trying to buy or you are up for selling a used good, the entire procedure is carried on with immense care and ease. As a result every new user can use this platform without any kind of issue. The experience being hassle-free brings a smile on the buyer or the seller's face every time. To get some more details about this online platform check this page out:
The lucky cities
This portal provides its services in some of the major cities of India. If you are residing in Bangalore, Mysore, Mumbai or Delhi, Gurgaon, Noida, you can avail the benefits of buying and selling used goods at Zefo.
Popular categories and subcategories
You can find wide range of categories like furniture, appliances and mobiles that comprises of sub categories like sofas, beds, dining tables, chairs, storage, office, tables, kids, televisions, refrigerators, washing machines, microwaves, air conditioners, camera mobiles and gaming mobiles and much more.
Zefo coupon codes, discount offers and Promo codes for furniture, AC & TV
| Products | Offer/promo code |
| --- | --- |
| Refrigerators & microwaves | Up to 80% off |
| Television | Flat 25% off |
| Furniture | Flat 50% Off |
| Unboxed ACs | Starts from 19,999/- |
Just buy or sell
The whole concept of Zefo is very simple. If you are interested in buying used goods, all you need to do is go online on Zefo and check out the wide range of furniture or appliance collections. Once you have placed your order, you are entitled to receive delivery and installation services at home by the team of Zefo. If you don't like it, return it within 3 days with no questions asked. That's the case with buying.
Now if you are up for selling your used goods on Zefo, the procedure is extremely easy. Upload the images of the item you are willing to sell off or send them via Whatsapp to the team. The Zefo team will pick it up from your home, clean it and create a listing on Zefo for sale. Whenever anybody buys it, immediately you will get the amount of the item sold at a great price.
Stay linked
You can stay updated about Zefo by following the social media pages like Facebook, Twitter, and LinkedIn. In case of any query you can even call on the number given or mail them.
Things you can't miss
Watch out for the half price sale on sofa sets, queen size beds, dining sets, coffee tables, wardrobes and much more. Get daily lightning deals on furniture and appliances between 12pm till 12am.
Enjoy feeling special
You can now get access to the latest and the newest of arrivals before they go live. Quite special isn't it? All you are supposed to do is enter your mail address to receive such exciting newsletters and much more.
The used goods that are bought or sold are given the correct quote, including great offer price and money upfront benefits. What's best? The free and flexible service provided by Zefo. So when are you planning to buy or sell at Zefo?