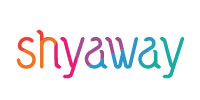 Shyaway coupons & Today offers
---
Shyaway promo codes & discount coupons
 It is one of the leading online lingerie stores in India. It offers stylish assorted collection of lingerie and innerwear. This online store helps the women to easily shop for bras, panties, lingerie set, nightwear and other intimate clothing to feel sexy and comfortable. Stylish innerwear and lingerie online store is the perfect one stop destination for the sexy clothing. Branded lingerie options are available on this store which brings out the beautiful inner goddess inside you.
Shyaway coupon codes, discount offers and Promo codes for bras & panties
| Products | Promo code |
| --- | --- |
| Bras | Buy 3 at Rs 888 |
| Panties | Buy 3 at Rs 499 |
| Camisole Sleepwear | Buy 2 for Rs 599 |
| Sports Bra | Buy 2 for Rs 1049 |
| Nursing Bra | Buy 2 for Rs 1299 |
Here are the lingerie options which are available on this innerwear online outlet for the women of all the age:
Bra:

When it comes to buying the lingerie or innerwear for women, bra is the first thing that comes to your mind. The online stores have empowered the women to wear bra of their own choice. Shyaway is offering a wide range of bras for women of all the sizes. At this online store, you can find everyday bra, sports bra, push-up bra, padded bra and underwire bra. Along with these, there are many more options of bras also available on this leading lingerie store at the tempting rates. Liberti world's front open bras are stylish enough to make you look sexy. If you are a feeding mom, the collection of Nursing Bra from brands like Enamor and Shyle will help you to choose the best one.

Panty:

Stylish panties with soft fabric make you feel your femininism, comfortable and confident for intimacy. Shyaway offers various types of panties in different designs, patterns and colors in the category of panties. Along with the matching set of bra and panty, you can find bikini panties, classic panties, period panties, thong panties, G-string panties, boy shorts, lace panties, printed panties and cotton panties. 

Nightwear:

To enjoy a comfortable sleep at night, your nightwear is the best companion. If you are wearing the stylish and comfortable nightwear, you are going to have the peaceful night and give the best retreat to your body. For the nightwear you can have shorts set, Capri sets, camisoles and tank top from the brands like Shyle are available at Shyaway.

Shapewear:

Women like to wear Shapewear to improve the looks of their body. Shapewear gives the right shape to their body figure and makes them feel confident about their looks. If you are having the outgrown tummy, Enamor tummy shaper can be the best option for you. Shape wears from Shyaway are included in the category of clothing which are helpful in giving the right shape to your body. Thigh shaper, bikini shaper and body shaper from Jockey are the wonderful garments for the women of all the age.

Legwear:

Leggings are the perfect bottom wear for the Indian women. These are comfortable and can be worn with Kurti and Tops. TwinBirds leggings including chudidar and 3/4th leggings can be purchased while sitting at home from Shyaway. Choose the right color for your upperwear to buy Legwear. Leggings are available in cotton and lycra fabric which feels soft on your skin and gives you full flexibility to move your legs.

Swimwear

: Clothes you are wearing while swimming play an important role in your performance. Stylish frock suit for swimming is surely going to turn the heads on the beach or poolside. Frocksuit for swimming has become the trend now and it is easily available on com in variety of designs, colors and sizes.

Sportswear

: Sportswear is an important style of clothing which is worn by the active women. These types of clothing are specially designed to make you feel comfortable while doing exercises or workout at gym. Sports bra and tight wears from Jockey, Sushie and Liberti World are listed on the Shyaway.

Accessories:

The collection of bra essentials can help you to wear the bras in style and feel sexy. At Shyaway, you can buy nipple cover, strap extender, strap clip and additional straps to transform the looks and the life of bra. These accessories are the best when you want to wear the dresses with deep neckline or off-shoulder dresses. It makes you look stylish without showing off your bra straps or nipples that can make you feel embarrassed.