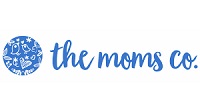 The Moms Co coupons & Today offers
---
The Moms Co promo codes & discount coupons
Save While Buying The Moms Co Products for Yourself and Your Baby
The Moms Co. is an inventive brand that has risen, which is attributable to the need for products for both mothers and babies that are safe and free of toxins. Their uniqueness is their items that are made of natural and organic ingredients. They have invested all their strengths to secure essential and valid certification and documentation from specialists and labs across the globe.
They cater to Indian shoppers and have managed to win the hearts of parents through their transparent ideologies and for their regard for promoting healthy habits that are safe. Shoppers find it fascinating to purchase items from platforms that reward every purchase.
With CouponDekho coupons and offers, you can earn good discounts on The Moms Co products, including lip balm, body butter, body lotion, anti-ageing cream, day cream, baby face cream, face wash, vitamin c serum, dark circles cream, diaper rash cream, moisturizer, eye cream, keratin shampoo, conditioner, gift sets, hair serum, body wash, mosquito repellent, natural clay face wash, protein shampoo, stretch marks oil, undereye cream and a lot more.
Is the Moms Co cruelty-free?
The Moms Co offers safe, toxin-free and cruelty-free products that make parenthood easy and stress-free for you, The brand presents a scope of combo items to choose from. As the saying goes- parenthood makes a huge difference and the brand ensures its complete support by offering safe products for parents and their babies. Whenever you find the ride getting a little unpleasant, the brand jumps right in to offer comfort. Their assortment of bodycare items for mothers and their babies are natural and organic, deplete of any toxic ingredients that may harm you or your little one.
Which is better- the Moms Co vs Mama Earth?
The Moms Co and MamaEarth products are good and safe for parents and babies. You can choose any of these two brands without a doubt. Both brands have been in the market long enough and have earned a huge customer base for all the right reasons. The Moms Co. is older than MamaEarth. And from an ingredients viewpoint, the Moms Co products are high on quality and uses natural, organic, plant-based ingredients and preservatives, respectively. They are mild, gentle and Hypoallergenic, making them safe, and hence, suitable newborns. It has the toxin-free Australia certified tag which makes it the go-to mother and baby products brand for most.
The Moms Co under-eye cream - how to use it?
Take a small amount on your fingertip, dot it under the eye, from the inner circle to the outer corners of the area around your eyes. Use fingertips to smooth in any excess cream. You can even use a copling roller to massage it under your eye.
Moms Co coupon codes, discount offers and promo codes
| The moms co Offers | Promo codes |
| --- | --- |
| Buy 2 items | Flat 30% discount |
| Buy 3 products | Flat 40% off |
| Order above Rs 499 | Up to 50% discount |
| Orders above Rs 1099 | Flat Rs 200 off |
It is vital that parents have access to the best brand for their babies and why not? One cannot take any risks when it comes to their little ones. The brand offers quality products that you can buy at a discounted price from our website.