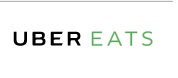 UberEATS coupons & Today offers
---
UberEATS promo codes & discount coupons
UberEats- Use promo code and order delicious foods online
The brand name Uber, always reminds us of a cab reservation service. From any Indian city, we can book a cab using our mobile and start our journey. Uber has already become a known brand with its consistent operation in over 500 cities in this world. We know that transportation is the major part of their business. However, now, they have started showing much development in another sector- Food delivery.
Is UberEats app available to you?
Uber has released UberEats, a simple app, which enables you in ordering food from your favorite restaurants in the city. At first, this UberEats app was available only to USA, UAE and Canada. However, Indian foodies have the opportunity of using this food delivery platform. Presently, UberEats is accessible to the citizens of few Indian cities-
Bangalore
Chennai
Chandigarh
Gurgaon
Hyderabad
Kolkata
Ludhiana
Lucknow
Noida
Jaipur
Kochi
Mumbai
Delhi
Ahmedabad
The introduction of UberEats in India has increased the competition among other rival brands, like Foodpanda, Zomato and Swiggy. While you have got bored with these old platforms, you can try to download UberEats from Play Store or Google Play.
Order foods with very low delivery charge-
UberEats is advantageous not only to the foodies and customers but also to the restaurant owners. These restaurant owners get a chance of partnering with UberEats, and it will help them to earn more money and reach their food service to more customers. They can deliver their foods with Uber at the right time.
UberEats has presently teamed up with most of the reputed restaurants, and you can get your food delivered from any of those restaurants. As an UberEats app user, you have to pay a reasonable charge for food delivery. This charge usually varies from rupee one to twenty-five. There is no rule on the minimum food value to be ordered. However, it is to be noted that the offers and price rates, mentioned in the app and UberEats website, can be different. Thus, you have to know the details while ordering foods.
Search for the best restaurant-
It is very easy to order foods from UberEats app or website. Create an account to place your order. You can, at first, input your delivery address and find the list of all nearby restaurants – KFC, Mcdonalds, Biryani blues, Subway and the available foods in their menu. You may search the foods by their categories- Asian, Lebanese, Italian, French, Chinese, Malayasian, Tibetan, café, fast Food, street food, breakfast and brunch and many more. Thus, you will have a lot of options after accessing to the interface of UberEats.
UberEATS Coupon Codes & Promo Codes for Bangalore, Pune and Mumbai
| Offers/discounts | Details |
| --- | --- |
| Rs 100 OFF on Your First Orders | For New user only |
| Rs 100 OFF on First 2 Orders | Use Paytm coupon code: PAYTM100OFF |
| Get 50% Off on first 5 Orders | Use coupon code: EPIC50, GRUB50 |
| Rs.150 Off on Order in Mumbai | Use code: EATSHC150 |
The good news is that you can apply coupons for ordering foods from UberEats platform. Uber presents special promos and discount coupons for the customers. The value for promo code is applicable for one order. You can find a separate tab on Promotions from your profile. Put in the right code and move to the order page. For instance, at present, Mumbai citizens can get a discount of Rs 150 on UberEats orders. Similarly, the customers from Delhi can have 50 percent discount on their food order. Thus, UberEats promo codes, referral codes and bonus offers have added more delight to your food ordering process.
UberEats team of customer representatives-
You may have problem in ordering foods or food delivery service. To solve all the issues, you can communicate with UberEats by dialing contact number to speak to the customer care representatives. They have also social media pages and office address to help you any time.
Thus, UberEats is one of the most useful platforms to those, who like to order foods online.